#PiDrive 314Gb USB #HDD for #RaspberryPi 3 from #WesternDigitals WDLabs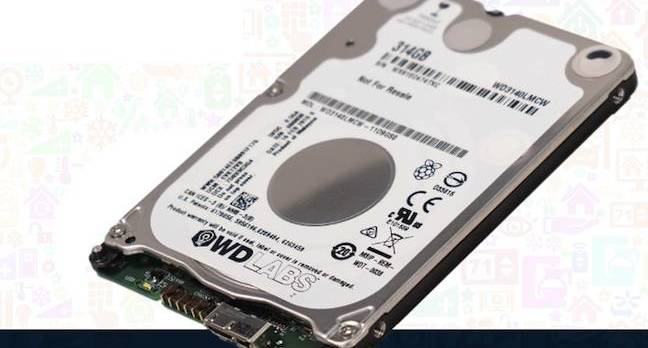 The PiDrive has a capacity of 314Gb is just 7mm tall and looks, per the picture above (here for readers on our mobile site) to boast just a single platter. It's a USB affair, connectivity-wise, but WD says it has tweaked the device so … the drive's magnetic recording and electrical system operating set-points align with Raspberry Pi's USB data and power design to reduce the electrical power load of the hard drive on Raspberry Pi, while still maintaining sufficient performance to deliver maximum USB data transfer rate.
The intresting this is BerryBoot, a bootloader for the Pi. Upon system boot-up, WD says, the OS can be selected from the BerryBoot menu and launched with a couple of mouse clicks.
Pidrive is priced at just US$31.42 in the WD store. Checkout pi drive on WD Store