Official #RaspberryPi 7″ #touchscreen #display for $60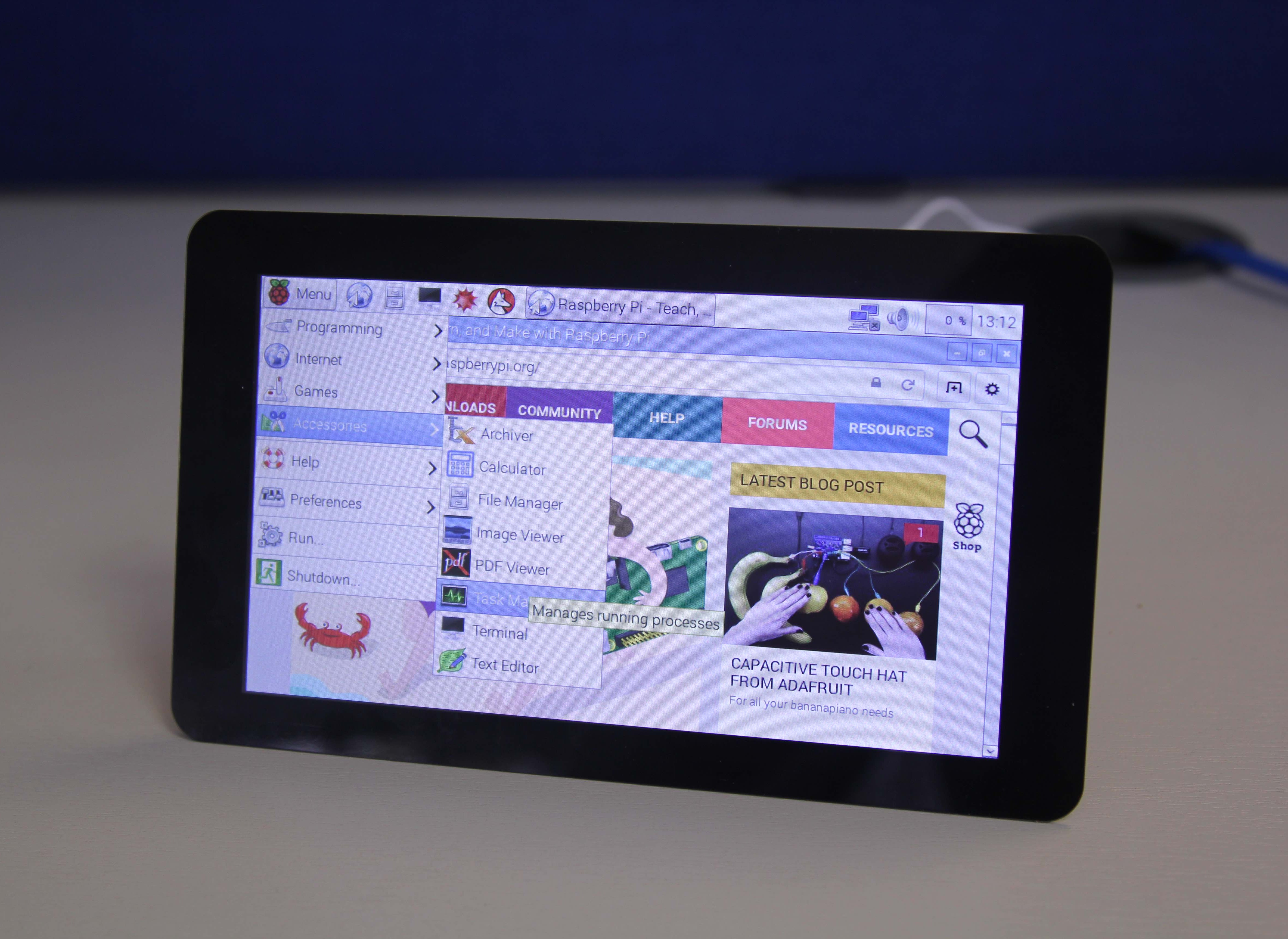 The display allows users to effectively turn the credit-card sized computer into a tablet or touchscreen console for a home entertainment system, among many other uses.
The 7" Touchscreen Monitor for Raspberry Pi gives users the ability to create all-in-one, integrated projects such as tablets, infotainment systems and embedded projects. The 800 x 480 display connects via an adapter board which handles power and signal conversion. Only two connections to the Pi are required; power from the Pi's GPIO port and a ribbon cable that connects to the DSI port present on all Raspberry Pi's. Touchscreen drivers with support for 10-finger touch and an on-screen keyboard will be integrated into the latest Raspbian OS for full functionality without a physical keyboard or mouse.
The screen offers 10-finger capactive touch and connects to the Raspberry Pi via the DSI connector, rather than the HDMI port, which means you can run a secondary display in addition to the touchscreen. The Pi can be mounted on the rear of the screen and both screen and computer can be powered from a single USB source. The touchscreen arrives as a kit with all the cables, jumper wires and screws required to attach it to the Raspberry Pi.
Raspberry Pi Blog : https://www.raspberrypi.org/blog/the-eagerly-awaited-raspberry-pi-display/
Swag Store : http://swag.raspberrypi.org/products/raspberry-pi-7-inch-touchscreen-display