#Google's #OnHub home #WiFi router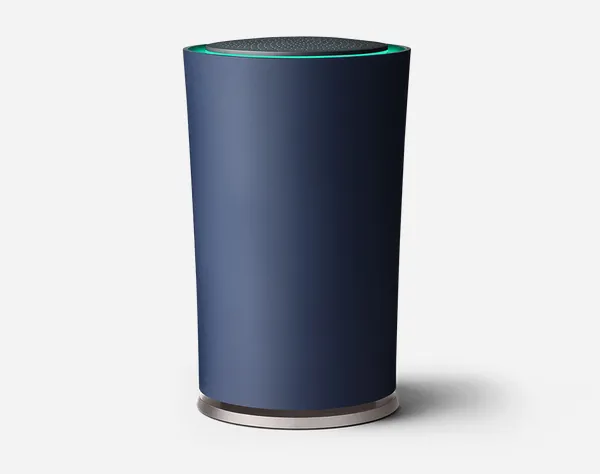 It's a router, the OnHub has a
2.4 GHz wireless 802.11b/g/n 3×3 with a smart antenna (for low speed wifi devices)
5 GHz wireless 802.11a/n/ac 3×3 with a smart antenna (next gen wifi devices)
1.3 Mbps, 802.11ac is almost three times as fast as 802.11n.
Its more than a router
Bluetooth 4.0
Smart Ready
802.15.4 (a.k.a. Zigbee)
Google Nest's Weave
The OnHub could become the center of the consumer's automated universe of a multitude of devices, like air quality sensors, fire alarms, and lighting controllers.
It is clear that with OnHub Google is targeting big on IoT and connected devices, Google is clever it wants to play the gateway to the technology, instead of end device.
Know more on http://googleblog.blogspot.in/2015/08/meet-onhub-new-router-for-new-way-to-wi.html